Let's start with the obvious. Each loaf is made by hand with only four ingredients: flour, salt, water, and wild yeast. It's cold fermented and baked with high heat and high moisture for a true crust and a soft, chewy interior. The wild yeast gives it a natural tanginess and makes this a mild sourdough. It also makes it the best bread in Duluth.
High heat and high moisture
Proteins set faster on the outside than the inside. The higher heat and moisture creates the Maillard reaction, where the carbohydrates caramelize for a deep brown true crust. The interior stays moist and dense, but springy and chewy at the same time.
Wild yeast
Wild yeast contains living lactobacilli, the same probiotic bacteria in yogurt and kombucha. This gives the bread a slight sourdough tang and naturally preserves it.
Made by hand
Each loaf is made by hand the traditional way. The recipe technique is 40 pages long and takes at least 5 hours.
Cold fermented
This slows the activity of the yeast, which allows time for deeper, richer flavor to develop without sacrificing structural stability.
Only natural ingredients
Our goal was to make the best bread possible, not to avoid certain ingredients. But it just so happens that the most traditional styles of bread are naturally vegan with no preservatives, additives, or dough conditioners–just flour, salt, water, and wild yeast!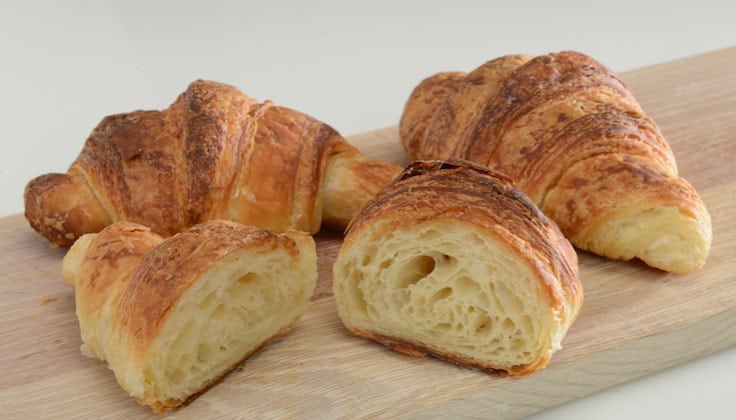 Croissants
Most American croissants are flaky but bland and flavorless. True French style croissants require a delicate touch, extreme technical precision, and lots of butter. Our labor-intensive process results in gorgeous deep brown pastries with a crisp crust and a rich, flaky interior.
Pain Au Chocolat with Organic Meadowlands Chocolate
Because they're made by hand, our chocolate croissants boast a far deeper and richer butter flavor than industrialized baking can create. But the focus here is on the dark, almost coffee-like flavor of the organic Venezuelan chocolate from nearby Meadowlands Chocolate.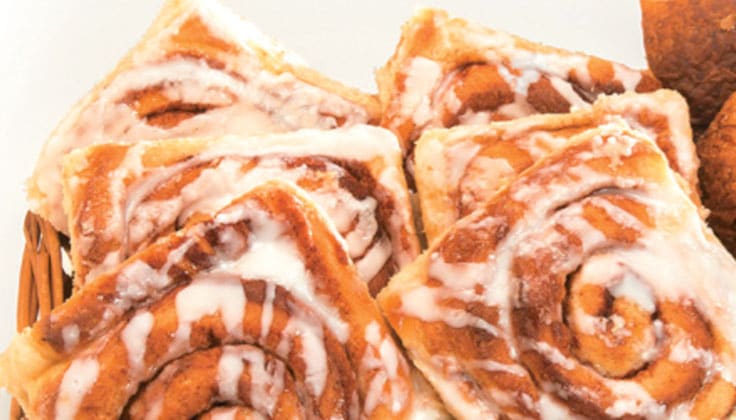 Monster Cinnamon Rolls
Soft, tender dough, luxurious cinnamon, and the sweet kiss of icing, all made by hand in Lincoln Park. It's a classic for a reason and it's also huge at over 1/4 pound. With the kind of day you've been having, you really deserve a cinnamon roll. Maybe two.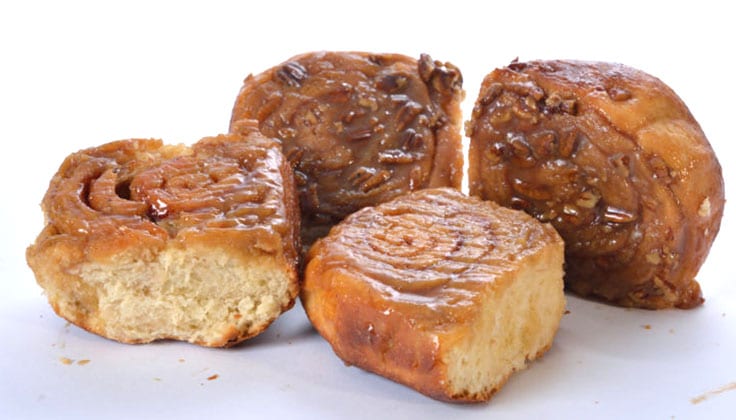 Pecan Caramel Rolls
The Minneapolis Star-Tribune referred to this as the "best breakfast ever." When we read that, we thought "that's fair." We start with our soft cinnamon roll dough and slather it with buttery caramel and crunchy pecans. This makes them sticky, sweet, and perfect with a cup of coffee.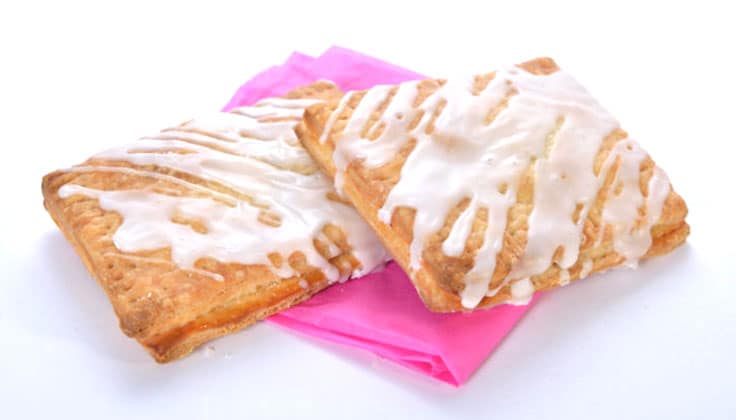 Homemade Pop Tarts
Pop Tarts are a pastry first invented in Vienna in the 1200s, traditionally served at ceremonial occasions like royal weddings. Wait, who are we kidding? You know darn well what Pop Tarts are. But until you've had this version, you don't know how gourmet they can be. The pastry is flaky, the icing thick and sweet, and the filling stuffed with real fruit. Now THIS is something that could make history.
Ingredients Policy: All of our wheat and yeast is free-range, cage free, and humanely treated. Our salt isn't farm raised, but wild caught, and allowed to live out its natural salt life before being slaughtered. We make no guarantees about the water.